The benefits of owning your own business with the support of a full-service firm.
Branding Control
The choice is yours - leverage the Wells Fargo Advisors Financial Network name or create your own.
Access to Support & Technology
Receive industry-leading operational and back-office admin support and access to SmartStation ®, our full-service investing and planning suite of advisor tools.
Build Your Own Client-Service Model
Build relationships your way and offer the products and services you and your clients want.
Resources of a Large Established Firm
Access to start-up backing, investment research, a shared risk management team, and more.
Full Operational Authority
You make the decisions about your office, way of working, staffing, and tools.
Guidance From Experts
You're supported by your individual transition coach and a network of FiNet employees.
View the Process
Find your Divisional Growth Team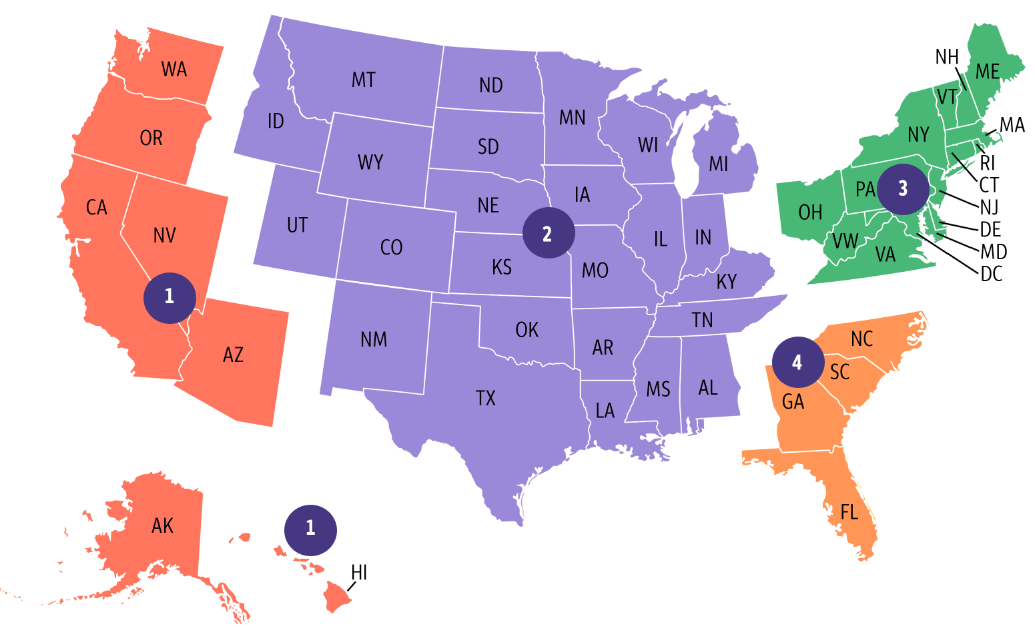 Click below to reveal the Growth Team for your area.